OUR STORY.
All about Skinny Sprinkles.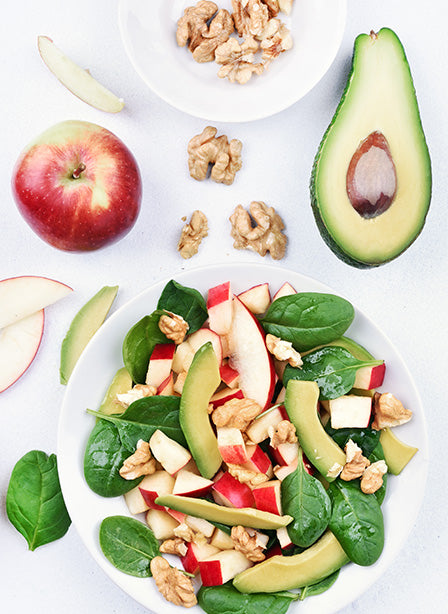 Losing weight can be a struggle.
I know that and I am guessing that's why you are here, right?
I dread to think how much I have spent over the years on various books, celebrity diet plans, even lotions and potions that claimed to be able to 'melt away fat'. I realised that a 'diet' would never work for the simple reason that willpower alone is not enough.
"I WANTED TO CREATE SOMETHING THAT WOULD TACKLE HUNGER PANGS, BUT NOT LEAVE ME FEELING SO DEPLETED OF ENERGY THAT I COULDN'T FACE GOING TO WORK, LET ALONE GOING TO THE GYM."
I realised that deprivation led to failure. Most diets are based on what not to eat, whether carbs, fat, refined sugar, other food types. Placing these limits on our eating may not feel too restrictive at first (in fact, it's quite a novelty). But over time (OK, after a couple of days) we start to feel like we're missing out and end up binging on those foods we so confidently vowed never to touch again on day one.
Which takes you right back to a very demoralising square one.
And so, I began to think about Skinny Sprinkles, as it's known today. I wanted to create something that would tackle hunger pangs, but not leave me feeling so depleted of energy that I couldn't face going to work, let alone going to the gym. 
" IT WOULD BE A SIMPLE, EFFECTIVE AND SAFE PRODUCT THAT, QUITE SIMPLY, WORKED."
My dream product had to be safe, easy, effective and a pleasure to take. It would have no scary ingredients, be suitable for vegans and vegetarians and there would be no false promises. It would be a simple, effective and safe product that, quite simply, worked.  It also needed to work alongside all diet plans - slimming world, weight watchers, 5:2, but ultimately it needed to help control over eating and snacking, which are the biggest challenges when trying to lose weight. 
It didn't happen overnight. It took years of research and with the help of digestive health expert Dr Nigel Plummer Skinny Sprinkles came to be. The first batch was manufactured back in 2012 and since then the formula has been tweaked to achieve the right texture and taste.
"WE HAVE BUILT SKINNY SPRINKLES INTO A BRAND WE ARE PROUD OF. PEOPLE LOVE IT BECAUSE IT WORKS."
Over the years and with the help of our small, dedicated team, we have built Skinny Sprinkles into a brand we are proud of. People love it because it works. The proof is in the pudding (sorry!), so nothing makes us happier than when we get emails from customers telling us how Skinny Sprinkles has helped them. The incredible feedback and comments prompted us to create a closed Skinny Sprinkles Support Group on Facebook – a safe forum where our customers can support each other and share their experiences.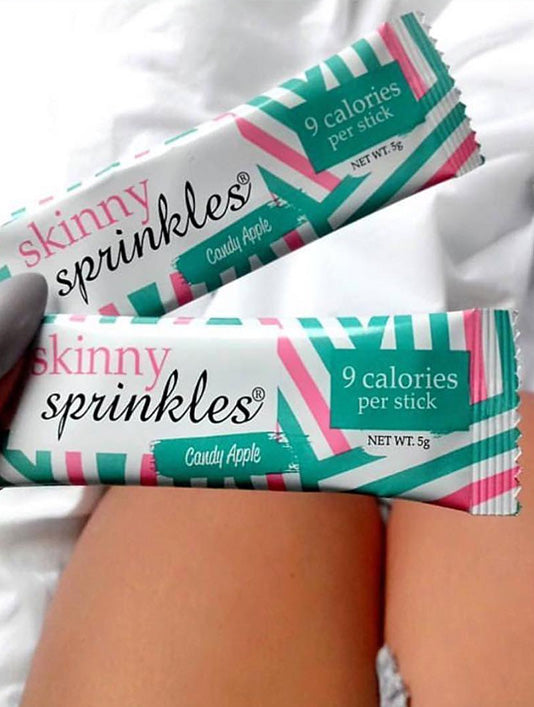 To all our loyal customers, I would like to take this opportunity to say thank you, you have helped Skinny Sprinkles become what it is today.
Something which we don't talk too much about we just do it, is that for every Skinny Sprinkles order, we donate 15p to Vitamin Angels UK. 
Vitamin Angels UK is a fantastic charity who work to improve children's nutrition and reduce food insecurity by providing healthy foods to nurseries in low-income communities in the UK. Also, to date (eBeauty and our loyal customers) have helped provide lifesaving vitamins to over 120,000 children and mothers in need worldwide.
If you would like to know anything else or have any questions for me or the team, please contact us.
Best wishes,
Jane
Founder, Skinny Sprinkles
YOU MAY ALSO LIKE TO KNOW.
1

We are registered with the Vegan Society and Vegetarian Society approved.

2

Skinny Sprinkles is made in the UK using the very latest and most advanced machinery, every stage of the manufacturing process is carefully monitored, documented and tested to make sure the correct nutritional profile is achieved.

3

It is manufactured to the BRC Global Standard for Food Safety and to the principles and guidelines of the NSF GMP (Good Manufacturing Practice) standards in facilities which are certified by Informed Sport and our regularly tested for WADA (World Anti-Doping Agency) banned substances to reduce the risk of cross contamination.

4

Which means you can have complete confidence in knowing that Skinny Sprinkles is both safe and of the highest quality.